We hope you love the products we recommend! All of them were independently selected by our editors.
1.
A super-cozy sweatshirt

featuring a late-night dance party for the dead. Because the party

never

dies!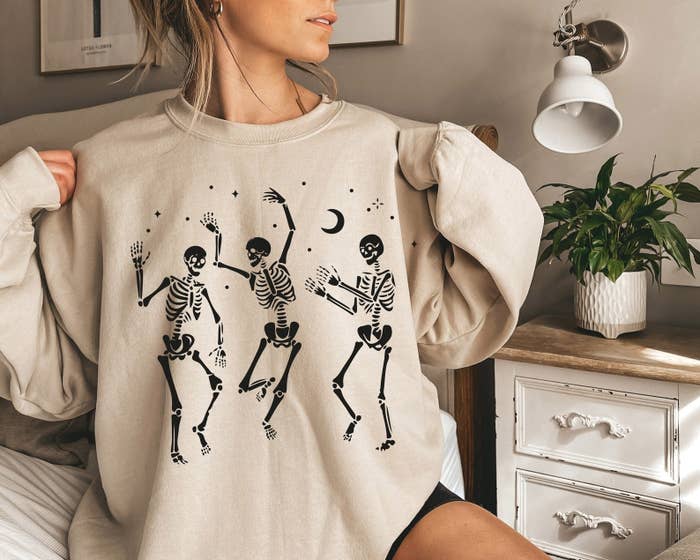 2.
A Wednesday Addams–inspired

black velvet dress

if your ideal Halloween costume is a homicidal maniac because "they look just like everyone else."
3.
A

black crop top with skeleton hands helping to keep you modest this spooky season.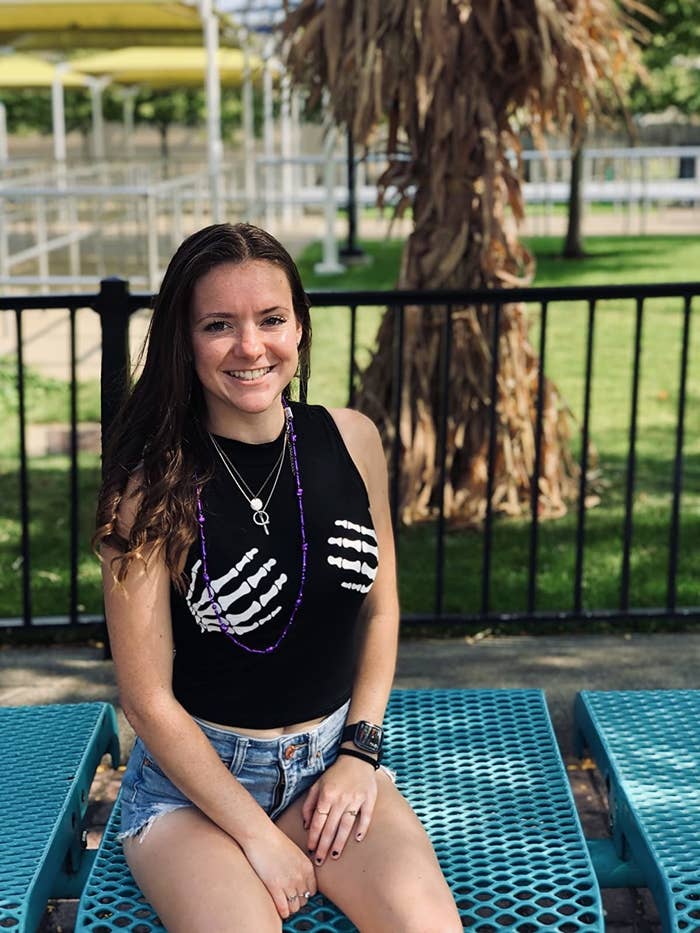 4.
Pair that with these

booty-grabbing leggings

to complete your handsy, skeletal look.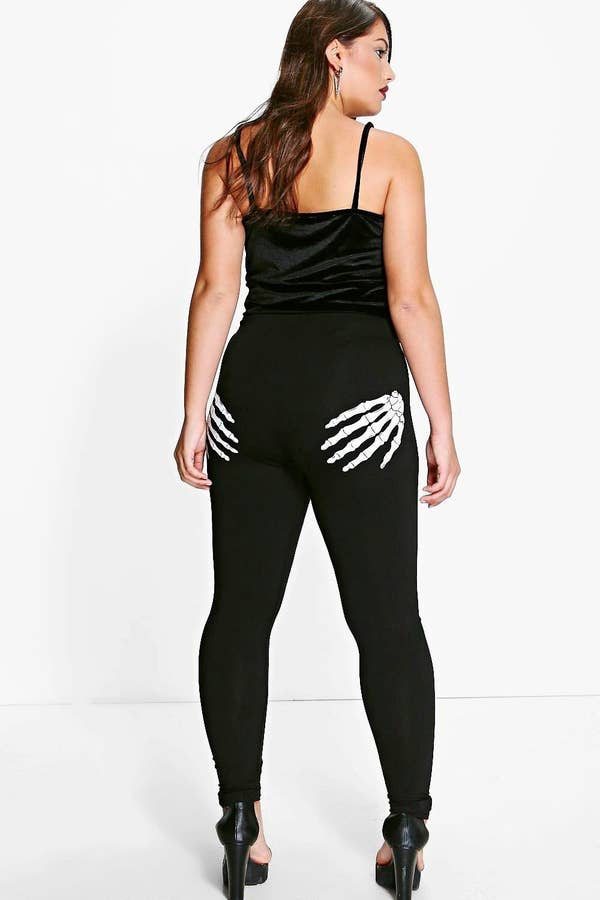 5.
A pair of handmade

jack-o'-lantern earrings

so you're always scaring away evil spirits with your ghoulish friends.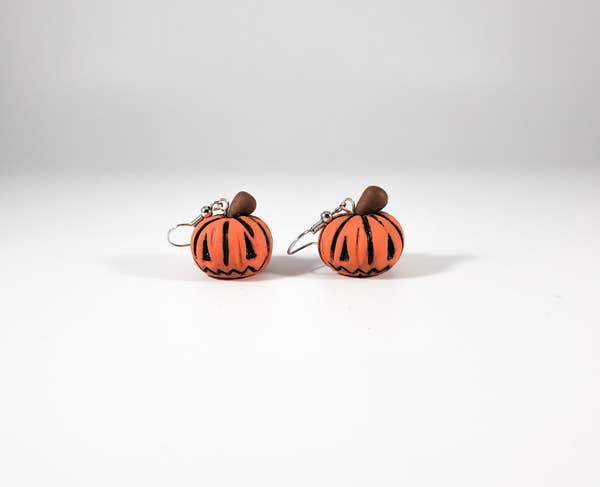 6.
A

basic tee

for a basic witch who can't cast spells until they've had their pumpkin spice latte.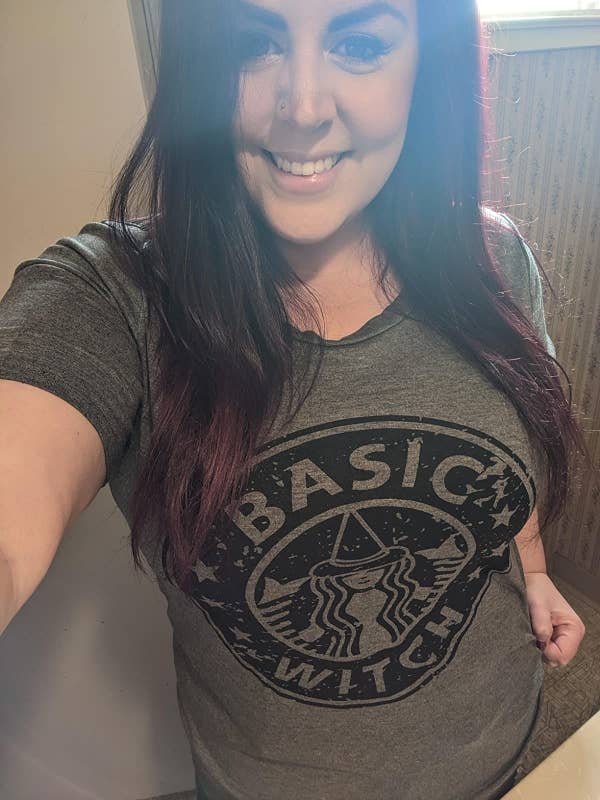 7.
A pair of patterned

fishnet tights

whose fun designs will ~creep~ up your legs, giving your 'fit an uncanny upgrade.
8.
A green-and-black

cropped sweater

from Valfré featuring a witchy oracle who likely knows everyone's secrets...
9.
An adjustable titanium

Kraken tentacle ring

in honor of all the sailors you've led to their deaths.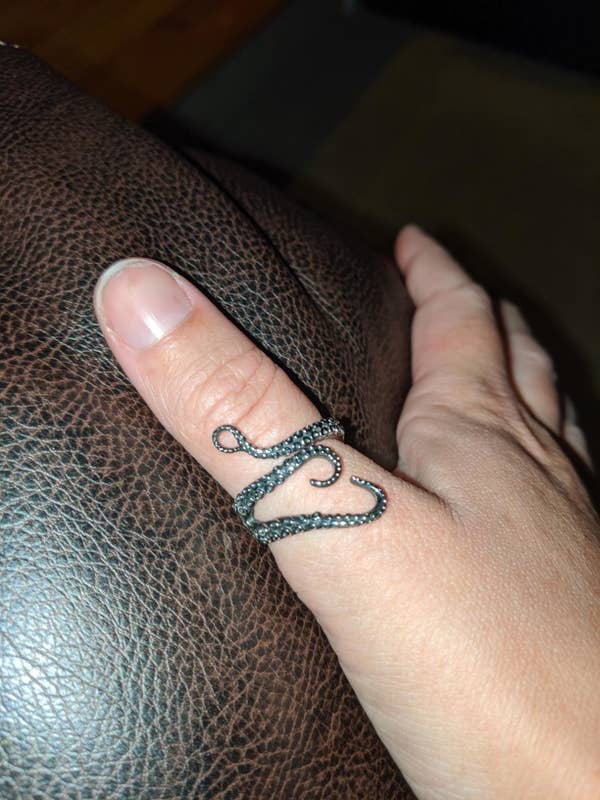 10.
A pretty

pentagram dress

perfect for casting spells in. This stretchy and lightweight ensemble is sure to get heads turning (maybe even a whole 360 degrees).
11.
An

oversized tee

with a skeleton advising those who dare approach you to pick their poison.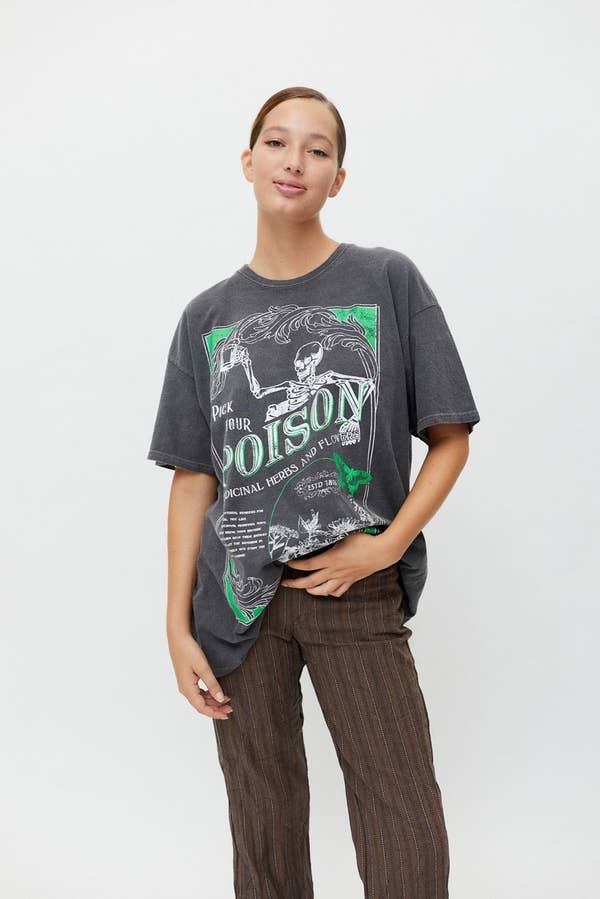 12.
A

mesh skeleton dress

whose red rose detailing gives this body-defining piece a romantic flair.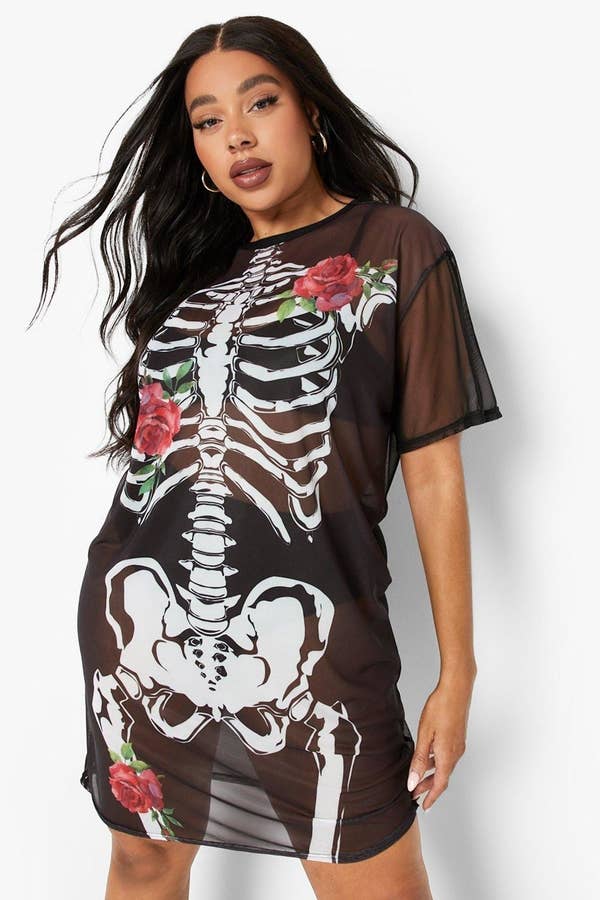 13.
An oversized

batwing tunic

for a less obvious spooky look that still serves Count Dracula when you need it to.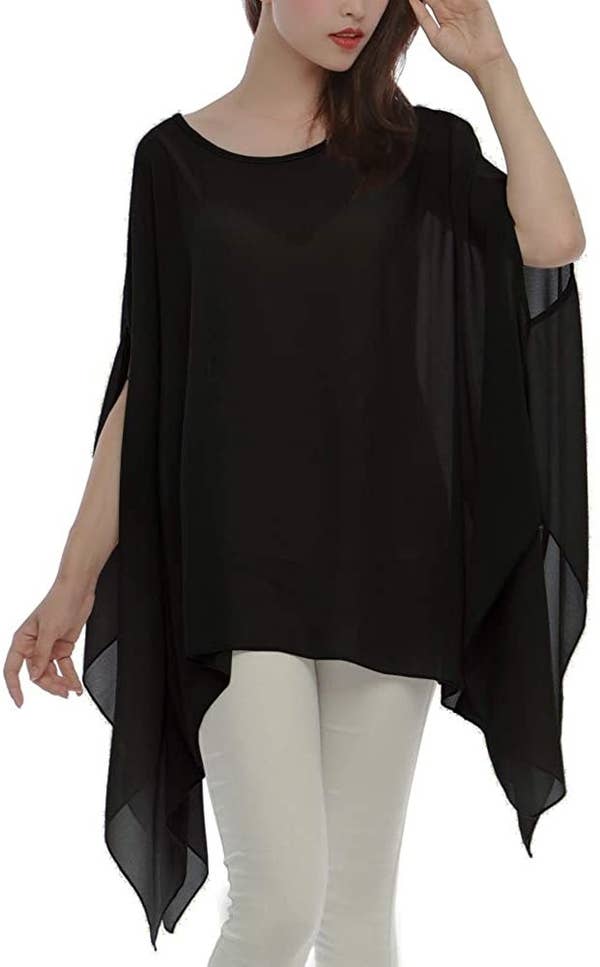 14.
A

stainless steel necklace

decorated with two dead lovers, because nothing is more beautiful than eternal love.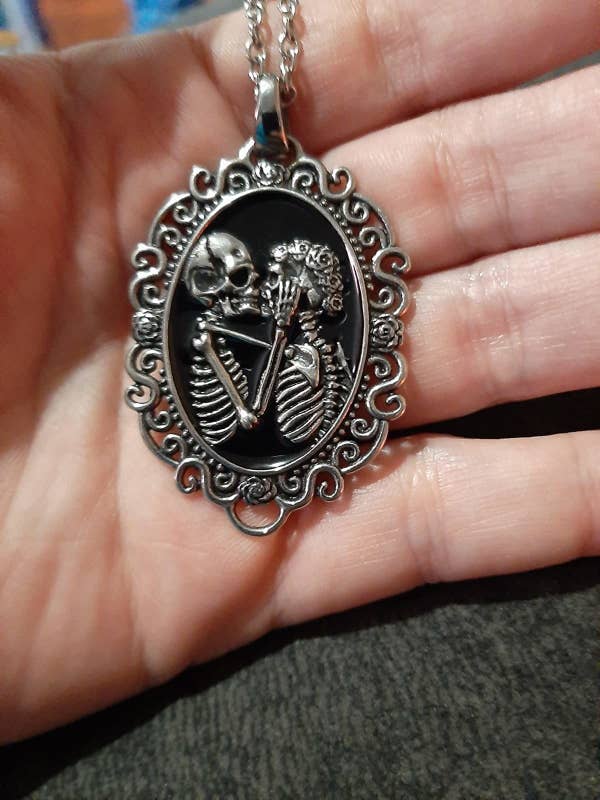 15.
Or a nostalgia-fueled

skull pendant

so you always remember the days of your youth.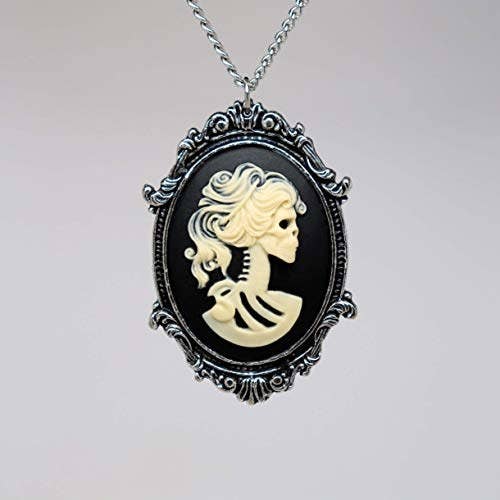 16.
An

off-the-shoulder top

celebrating the fact that, even in death, there's always a reason to dance. Even if that's a little creepy to watch.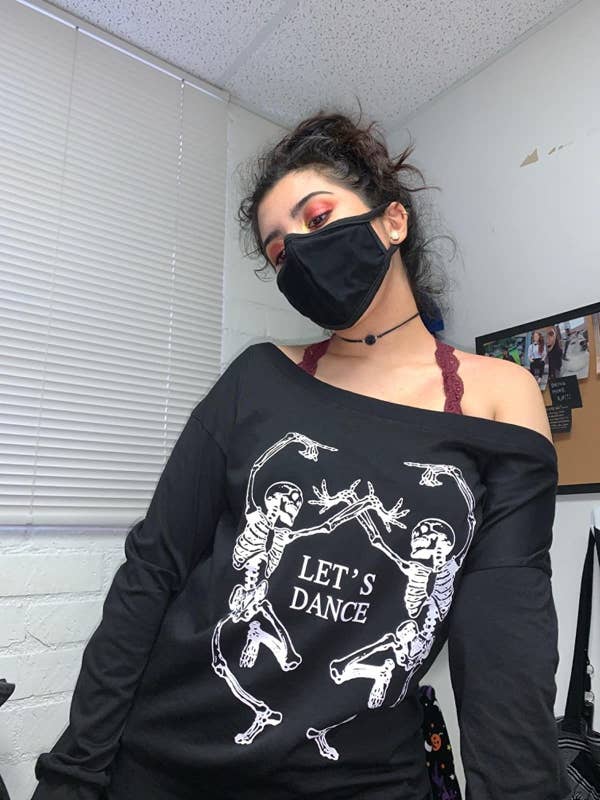 17.
A

tarot-inspired sweatshirt

whose pair of serpentine lovers will sssslide their way into your heart.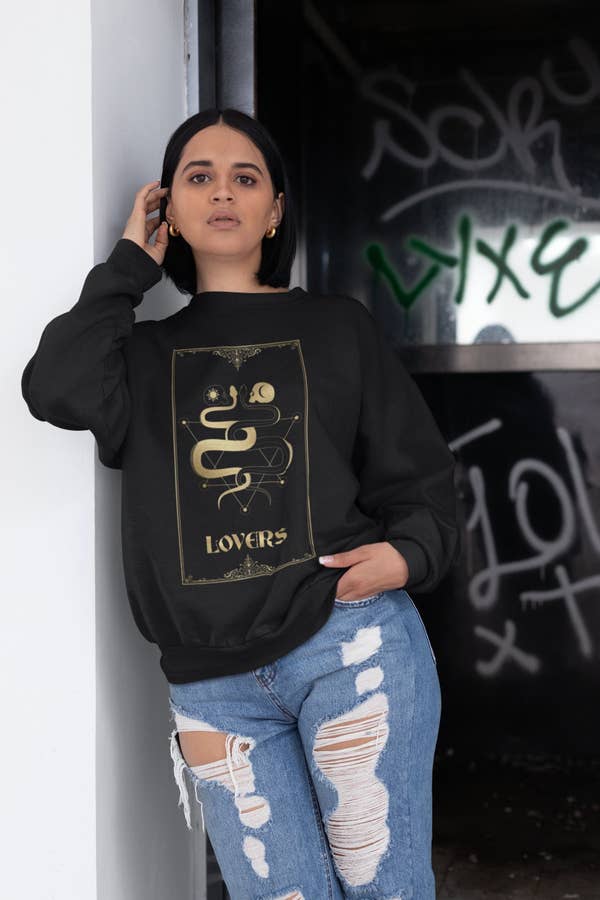 18.
A chic

mesh dress

with bell sleeves, making this versatile enough to wear to a Halloween party or an autumnal cocktail-attire event.
19.
A super-cute

masked movie murderer tote bag

for carrying all of your own secret identities. Or candy.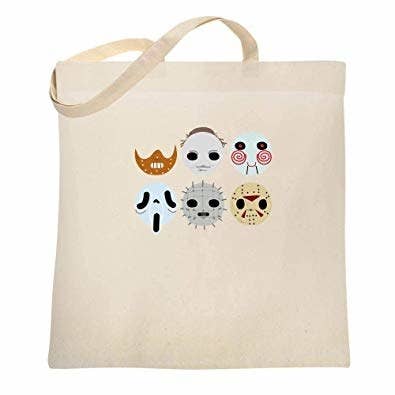 20.
Black cat stockings

so everyone that passes you gets a dose of whatever luck you wanna bestow upon them.
21.
A pleated,

mini overall dress

covered in bats because you'd be a nocturnal beast too if you didn't have to report for 9 a.m. meetings at work.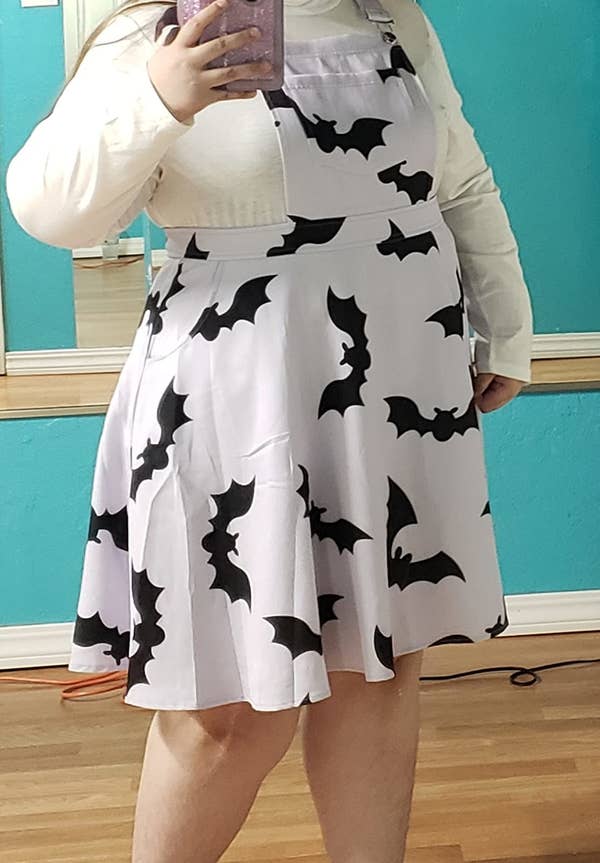 22.
A

striped vintage dress

with

Beetlejuice

vibes if you often feel compelled to sing "daylight come and me wanna go home."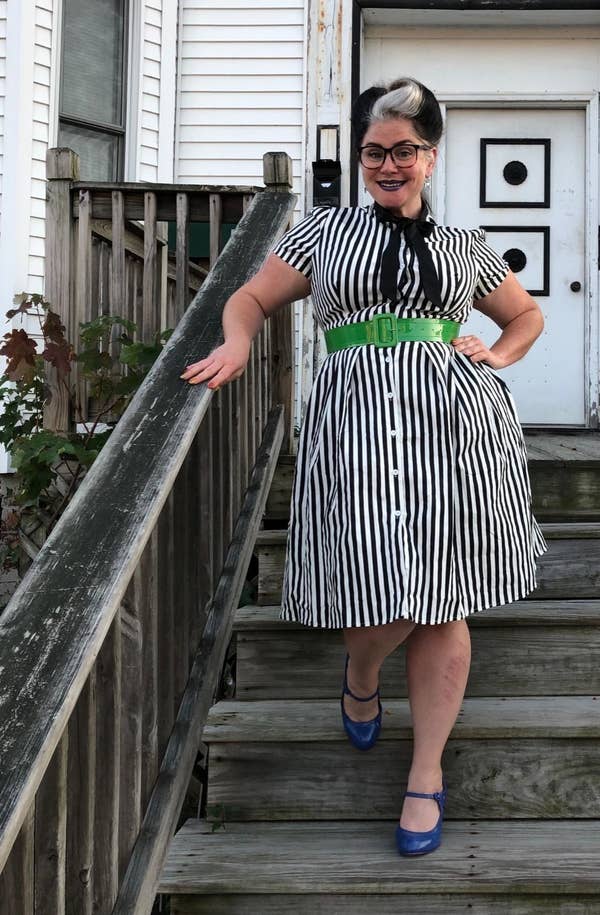 23.
A gothic,

high-waisted plaid skort

whose A-line silhouette will make you feel like you just bought the uniform to the coolest magical institution in all the land.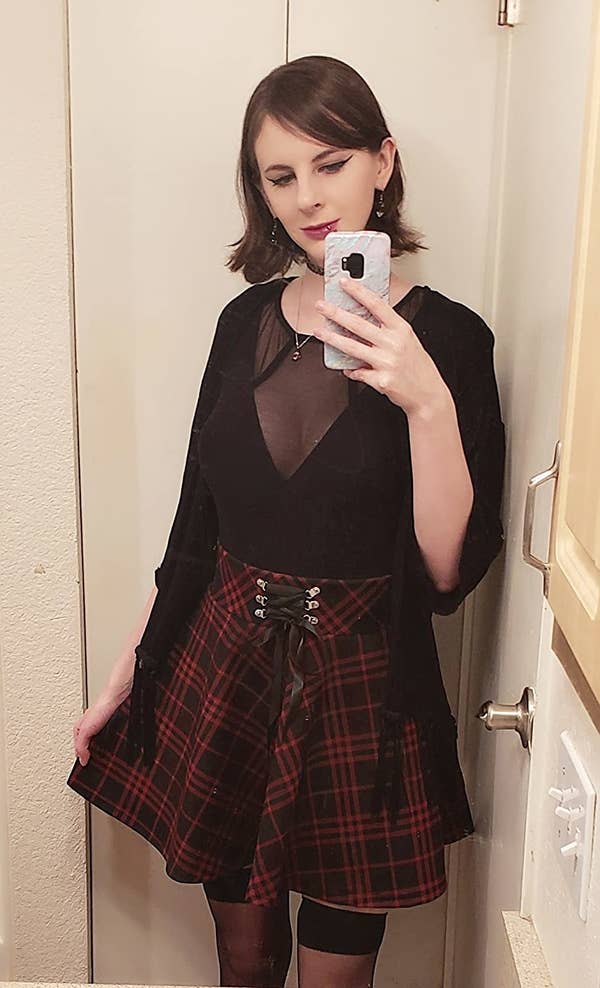 24.
A

black cat bag

so you're never without your familiar. This large-capacity, faux-leather purse is perfect for carrying all your witchy essentials.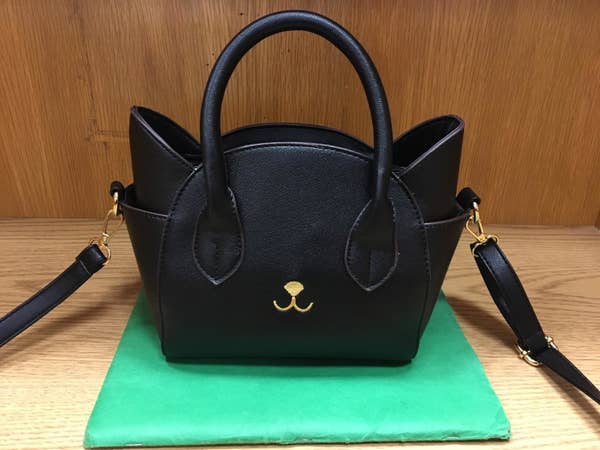 25.
An

American Horror Story-inspired

long-sleeve tee

featuring characters and moments from several of the series' past seasons. Whether you're a Murder House or Carnival fan, this tee has your faves on it.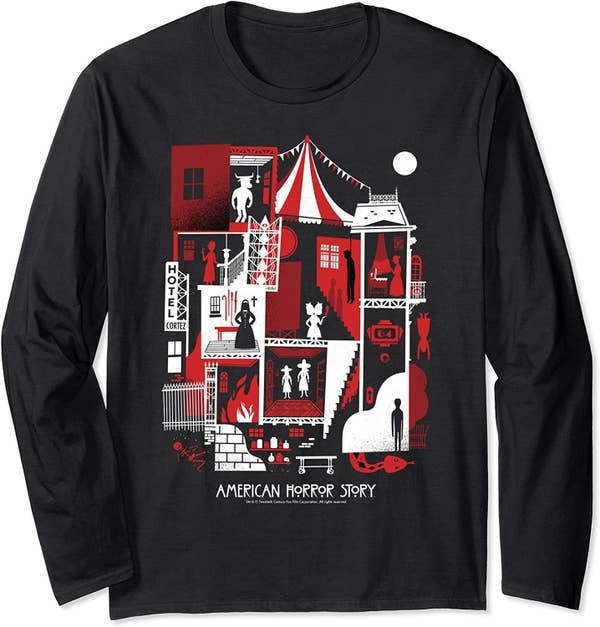 26.
A pair of vegan

flatform boots

with orange spiderwebs printed on them. The world better be careful or else they'll walk right into your trap.
27.
A black, faux-leather

Ouija board–inspired purse

big enough to hold all the spirits you've ushered back from the other side.